We supply, Install & training to MRA of ANVIZ Access Control System and attendance system.  Microcredit authority are pleased to get this devices. Because it's easy to use and user friendly interface. Access control is a security technique that can be used to regulate who or what can view or use resources in a computing environment.
The Microcredit Regulatory Authority (MRA) has been established by the Government of the People's Republic of Bangladesh under the "Microcredit Regulatory Authority Act 2006". MRA is the central body to monitor and supervise microfinance operations of NGO-MFIs. License from the Authority is mandatory to operate microfinance operations in Bangladesh as an NGO. attendance Machine for Head Office.
In the fields of physical security and information security, access control is the selective restriction of access to a place or other resource. The act of accessing may mean consuming, entering, or using. Permission to access a resource is called authorization.
The Anviz Biometric line of physical access controls come equipped with our state of the art fingerprint sensor that has been developed and perfected.
Our provided device in there.
Main Device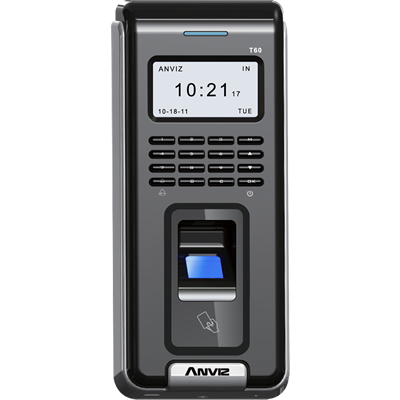 Brand: ANVIZ
Model: T 60
Slave Device
Brand: ANVIZ
Model: T60S
Contact No:53.01.0000.002.06.005.15.15-3535 Date: 30/06/2015